Sentient Science demonstrates it's computational prognostics and life extension solution for the GE 1.5MW class gearbox with a discussion regarding up-tower component replacement options, impact of up-rating on gearbox life, and general failure rates off warranty. DigitalClone Live is now in deployment on 8,000+ wind turbine gearboxes throughout North America. Discussions regarding technical approach and practical applications follow the demonstration.
Presenter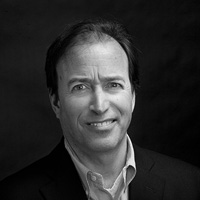 ED Wagner
Chief Digital Officer
Ed Wagner is responsible for commercialization of the company's technology investments and to develop and then manage its sales, marketing, and product management functions. His expertise includes building start-up companies with emphasis on advanced manufacturing and design, achieving rapid sales growth, and executing IPO and mergers and acquisitions. He holds a B.Sc. in Space Sciences and Astrophysics from the Florida Institute of Technology.