Sentient Science enters Europe with a new life extension solution to help OEMs and suppliers reach more wind operators with the data they need to prove their solutions will extend wind turbine life.
Sentient now has 14,000 wind assets under contract and will make its demand forecasts available to its key suppliers. Understand how and when to use Sentient Science to reach more owner operators as part of your sales and engagement process.
Edward Wagner, Chief Digital Officer and Dr. Raja Pulikollu, Chief Materials Scientist present Sentient's products for determining component life within the operating environments of some of the largest owners in North America and Europe.
Presenter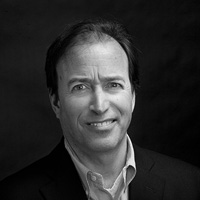 ED Wagner
Chief Digital Officer
Ed Wagner is responsible for commercialization of the company's technology investments and to develop and then manage its sales, marketing, and product management functions. His expertise includes building start-up companies with emphasis on advanced manufacturing and design, achieving rapid sales growth, and executing IPO and mergers and acquisitions. He holds a B.Sc. in Space Sciences and Astrophysics from the Florida Institute of Technology.