In this webinar we discuss bearing comparisons, gear comparisons, and gearbox comparisons that are being tracked throughout the Sentient network.
We will make recommendations for what to look for to detect early failure in components that you can see with a borescope and components that you can't.
Having the right configuration based on loading and environmental conditions allows for extended life of your assets. Sentient's Buy on Life™ service ensures the right gearbox configuration to achieve lowest LCOE.
Presenter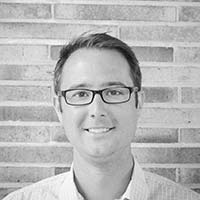 Matthew Hostetler
Industrial Internet Solutions Manager
Matt Hostetler has 5 years experience working with a broad range of energy operators identifying O&M solutions and mitigating fleet issues. His responsibilities include working with new customers using the DigitalClone® platform to reduce unplanned outages and optimize O&M decisions. He received a B.Sc in Business from the California State University – Channel Islands.