The relationship between the OEM, supplier and operator has never been transparent in the wind industry. Operators have historically used suppliers recommended by the OEM or only purchased solely based on price, because the failure rates of the components and gearbox are not typically disclosed. Sentient knows those failure rates and has been aggregating the needs of the global operator network.
Learn how Sentient is now:
Disclosing the global sales opportunities for suppliers
Quantifying the total opportunities, including location, number of up-tower replacements projected in the next 18 months and how many gearboxes are being monitored
Providing a 3rd party validation on how products are performing in the field
Presenter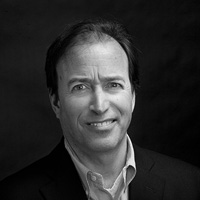 Edward Wagner
Chief Digital Officer
Edward Wagner, Chief Digital Officer at Sentient Science, is an expert in new business development and specializes in technology-based Start Up Companies. He leads the commercial development in the new energy and transportation markets and is establishing Sentient's expansion into the Chinese Wind Energy market. He earned his degree from Florida Institute of Technology.