An introduction of new Imminent DEATH product from SCADA.
By now, you have heard about our life extension products. Join us for a webinar to discuss how we are marrying our imminent death product that understands the last months of an asset, component life including blades, gearboxes, main bearings, pitch bearings, generators, and other rotating equipment with our current life extension products. By doing this, you can better achieve a savings of 13% revenues or, specifically for the energy industry,1 cent per kW hour.
Gerald Curtin, Vice President of Asset Answers reviews the imminent death product and outlines the benefits of integrating SCADA data with material science models.
Presenter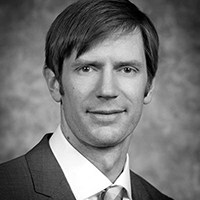 Gerald Curtin
Vice President of Asset Answers
Gerald Curtin is responsible for the program management, product management, and customer satisfaction for the various Digital Clone™ related products and services offered by Sentient. Recent roles include product line leader positions within GE Renewables focused on the rapid ramp up of key $50M+ business initiatives such as the Full Service Agreement, PulsePoint™ Anomaly Detection, and Aftermarket Wind Parts. Gerald holds a B.S. in Mechanical Engineering from Rutgers College of Engineering and an M.S. International Business from Rensselaer Polytechnic Institute's Lally School of Management.