By Stéphane Attal, CEO
Sentient Science is a leader in advanced prognostic solutions and expert in tribology, physics and data science. We have award winning prognostic solutions in Aerospace, Defense, Wind and Rail. We streamlined our expertise into our lab services.
Sentient Lab Services provide cutting edge technology and equipment for Cutting, Reverse Engineering and Tribology Testing. These services are finally available to external customers. Our staff is experienced and knowledgeable in the areas of mechanical and materials science engineering including metallographic sample preparation. We provide affordable rates, great service, and quick turnaround. Book your lab time today materialslab@sentientscience.com!
Cutting
Abrasive Wet Saw: cut large samples into small sections for profilometry, contour measurement and EDM cutting. It can handle samples as large as 25 in x 18 in.
Mitsubishi MV1200 S Wire Electrical Discharge Machine (EDM): cut bearing/gears sections for metallographic analysis. It can handle samples as large as 15 in x 15 in.
Reverse Engineering
FARO Edge and Scan Arm – Geometric Measurement: for geometrical measurements on bearing and gear components
Zeiss Surfcom NEX 040 – Profile Measuring Tool: for measuring crowning on the roller and raceways. Example of crowning on roller and inner raceway: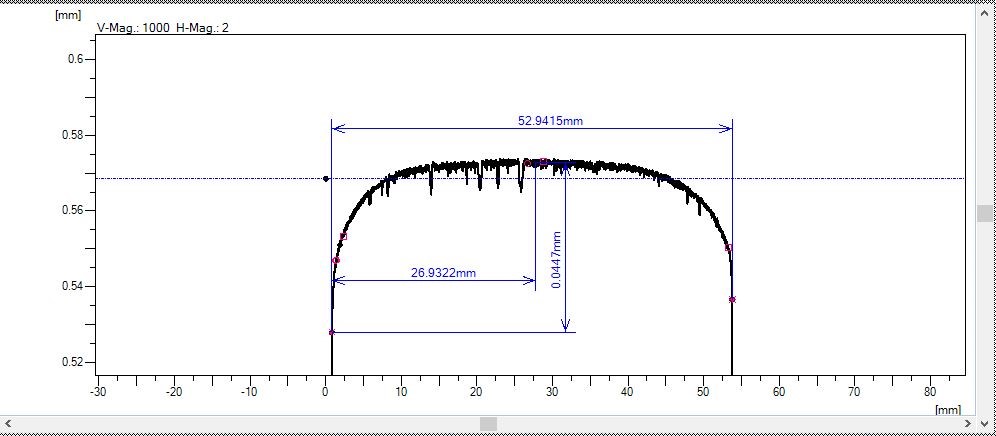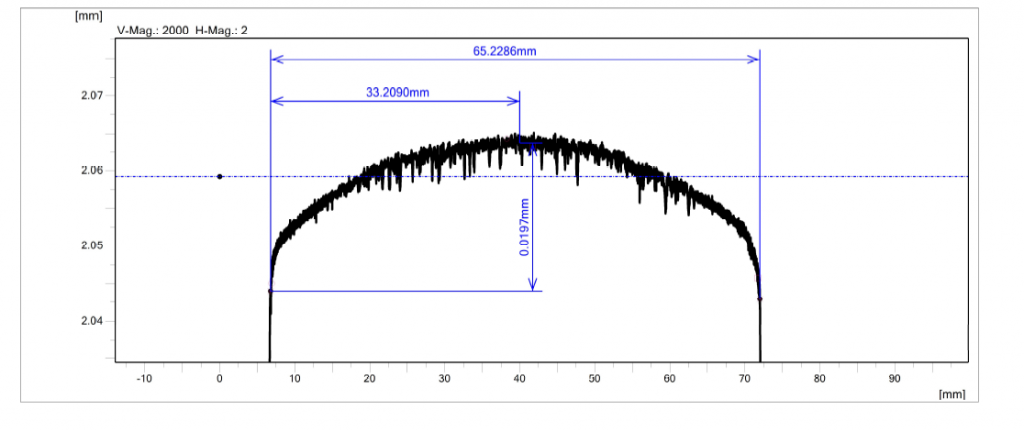 Tribology Testing
Falex Multispecimen Tribology Test Rig: perform full bearing testing, lubricant evaluation and wear testing.
We have worked with variety of interesting and common materials used in drivetrains mainly in the wind, aero, automotive market:
Machining of carburized (AISI 4820, ASIS 4620, AISI 9310, AISI 1070, Ferrium C64, 18CrNiMo7-6, 20MnCr5, M50NiL), induction hardened (AISI 4140/4142), through hardened (AISI 52100, M50) and nitrided (CrMoV alloys) metal alloys used in aerospace, wind, rail, and automotive industry
Experienced in cutting of additively manufactured components made of titanium (Ti6Al4V), aluminum (7075), stainless steel (17-4PH), and Ni alloys (Inconel 718)
Precision cutting with surface finish of 10~12 micro inches obtained with wire EDM
Sentient Lab is located at 1201 Cumberland Ave, West Lafayette, IN 47906. We look forward to being of service to you.