Wesley Thomas presented as part of Mass Transit Magazine's Transit State of Good Repair Conference – Ninth Edition in Session 8: Planning and Delivery of Capital Projects.
The key themes of this session were:
Strategies for optimal capital planning and budgeting
Doing more with less – investment and resource allocation
Technology and innovation
The presentation overviewed the work performed by U.S. transit agency with Sentient Science under the New York State Energy Research and Development Authority (NYSERDA) PON 3914 – Public Transit Technology and Innovation Program and the demonstration of DigitalClone Software to Accelerate Adoption of Transit Preventive Maintenance.
With this NYSERDA opportunity, transit agencies shared they have challenges to plan, justify, and budget for preventive rail maintenance within their State of Good Repair and Transit Asset Management initiatives. New York State committed to helping them demonstrate new technologies that help them maintain their rail to save costs and energy use.
The key take-aways included:
The main objectives of the U.S. transit agency including how to protect and optimize preventive maintenance budget
Why Rail within track infrastructure are hardest assets to budget for State of Good Repair
How Small Changes in Precision Maintenance, can lead to Large Changes in Rail Life Extension
Why need Less Data than they may think, but need to invest in Quality Data
Why new tools and technologies work best within Enterprise Asset Management system and processes
How agencies can use the DigitalClone for Rail economic tool for free (as part of the ICRI-RCF VTI Economics Group) to get started now
Presenter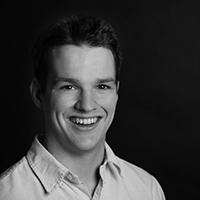 Wesley Thomas
Vice President, Rail
Wesley Thomas is a member of the VTI Economics Group for the International Collaborative Research Initiative (ICRI) on Rolling Contact Fatigue (RCF) and Wear of Rails and Wheels, an international group who share research to improve the railway industry.

Wesley is experienced in economic return-on-investment (ROI) modeling, new business model introduction, and enterprise software-as-a-service products.

He works closely with customers and partners to connect science, digital tools, and financial value analysis to help organizations improve asset management, supply chain, and maintenance. For railroads, he is focused on helping providing evidence to quantify the value of methods to achieve cost savings for rail.

Wesley received an Honours in Business Administration (HBA) degree from Western University's Richard Ivey School of Business in London, Ontario.