On March 10th, 2015, Stephen Steen was asked to be a part of a webinar event hosted by Moventas. Within the webinar recording, industry leaders outline underlying technical reasons that are driving gearbox failures and understand how wind farm owners and operators prepare.
Watch this webinar recording and hear from some of the most innovative wind energy companies that are applying decades of research to help mitigate the owner's O&M risks on gearbox failures.
The industry leaders solving these major challenges are:
Mike Grunow, Vice President Operations and Sales at Moventas
Ryan Huff, Vice President, Operations at Liftra USA Inc.
Stephen Steen, Head of Industrial Internet Services at Sentient Science
Richard Love, Gearbox and Wind Segment Manager at NSK Corporation
Presenter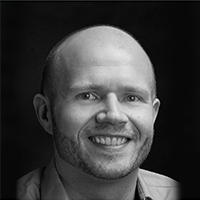 Stephen Steen
Head of Industrial Internet Services
Stephen Steen has been leading CBM system design and integration within the automotive and energy industries for over 10 years. Currently Stephen is tasked with bringing DigitalClone Live, a third generation prognostics based CBM system, to the energy and heavy machinery industry.