When I request a Multi-physics DigitalClone model from Sentient Science, how exactly does their team develop and use the model?
Dr. Bolander, Sentient CTO, will explain Sentient Science's technical approach to predict future contact-based fatigue and wear life with DigitalClone prognostic models. In this webinar, you will learn what inputs go into the model, how the model is built and parameterized, and how the model is deployed to solve problems. Engineers, tribologists, and material scientists who work with rotating equipment and components should join this webinar. An example of a bearing and a gear in a gearbox will be shown.
Presenter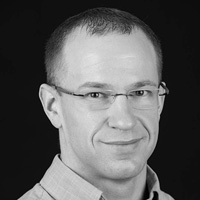 Nathan Bolander, Ph.D.
Chief Scientist & VP R&D