At a recent Wind Energy Operations and Maintenance Summit (2014) Sentient Science's CEO, Ward Thomas, and Amir Mikhail, PhD. talked about how O&Ms can take advantage of state-of-the-art life extension solutions and the industrial internet to reduce their wind turbine maintenance costs.
This discussion provides insight on how wind turbine operators can better determine their fleets' future ROI through Model-Based Prognostic Technology that can predict their component failure risk. While also, outlining how O&M changes today will improve fleet life and ROI tomorrow and the benefits of harnessing your assets on the Industrial Internet Application within SCADA. Finally,you will learn the latest insight on life extension solutions for wind turbine drivetrain and actuator Systems.
Conference Description:
The Wind Energy Operations and Maintenance Summit is now recognized as the Americas most reputable and rewarding commercial business forum. Since 2009 over 1,500 delegates, 400 companies, 80 exhibitors and sponsors, from 28 different countries have come together to develop winning O&M strategies, conduct important business and to cement their company's name in the growing industry.
Presenter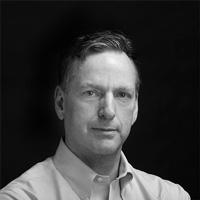 Ward Thomas
President & CEO
Ward Thomas is the CEO and president of Sentient Science, a trusted third party to wind operators, OEMs and suppliers, that provides digitalization solutions to extend wind turbine life to reduce the cost of energy by as much as $10/MWh.