The VTI Economics Group is trying to help railroads better understand their costs related to track maintenance, and answer three fundamental questions:
Should Railroads Invest More in Preventive Maintenance?
Where Should Railroads Invest More in Preventive Maintenance?
How Much Should Railroads Invest in Preventive Maintenance?
They have developed an open source economic framework which was built directly by the railroads including data from different track departments/specialties and hope this can be a helpful decision support tool. The goals are to help railroads find new areas for savings and innovation, compete and protect important projects and budgets, and improve their partnerships with their key suppliers.
This webinar demonstrates the new online version of the ICRI Economic Model and requests more railroads to continue to use it. It is a non-commercial effort as part of the ICRI initiative.
Learning Objectives:
The initiatives and goals of the ICRI-RCF and Vehicle Track Interaction (VTI) Economics Group
Demonstrate ICRI Economics Model online to help users understand how to make their baseline models and run different economic scenarios
Invitation to participating in beta testing the current platform, and suggest areas of improvement
Presenter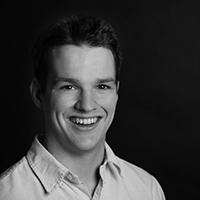 Wesley Thomas
Vice President, Rail
Wesley Thomas is a member of the VTI Economics Group for the International Collaborative Research Initiative (ICRI) on Rolling Contact Fatigue (RCF) and Wear of Rails and Wheels, an international group who share research to improve the railway industry.

Wesley is experienced in economic return-on-investment (ROI) modeling, new business model introduction, and enterprise software-as-a-service products.

He works closely with customers and partners to connect science, digital tools, and financial value analysis to help organizations improve asset management, supply chain, and maintenance. For railroads, he is focused on helping providing evidence to quantify the value of methods to achieve cost savings for rail.

Wesley received an Honours in Business Administration (HBA) degree from Western University's Richard Ivey School of Business in London, Ontario.