How is the Industrial Internet impacting corporate productivity today and in the future?
Ed Wagner, Vice President of Customers & Solutions at Sentient Science, will present on how the Industrial Internet creates a $7T opportunity by connecting people, advanced analytics and progressive machines. Learn about Industrial Internet, new killer applications like DigialClone Live, and how these processes come together to promote corporate strategy. Executives and strategic planners responsible for designing, testing, or operating rotating equipment more efficiently should watch this webinar.
Presenter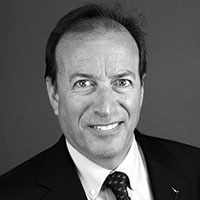 Edward Wagner
Chief Digital Officer
Edward Wagner, Chief Digital Officer at Sentient Science, is an expert in new business development and specializes in technology-based Start Up Companies. He leads the commercial development in the new energy and transportation markets and is establishing Sentient's expansion into the Chinese Wind Energy market. He earned his degree from Florida Institute of Technology.